4th of July Celebration at Bayou Bend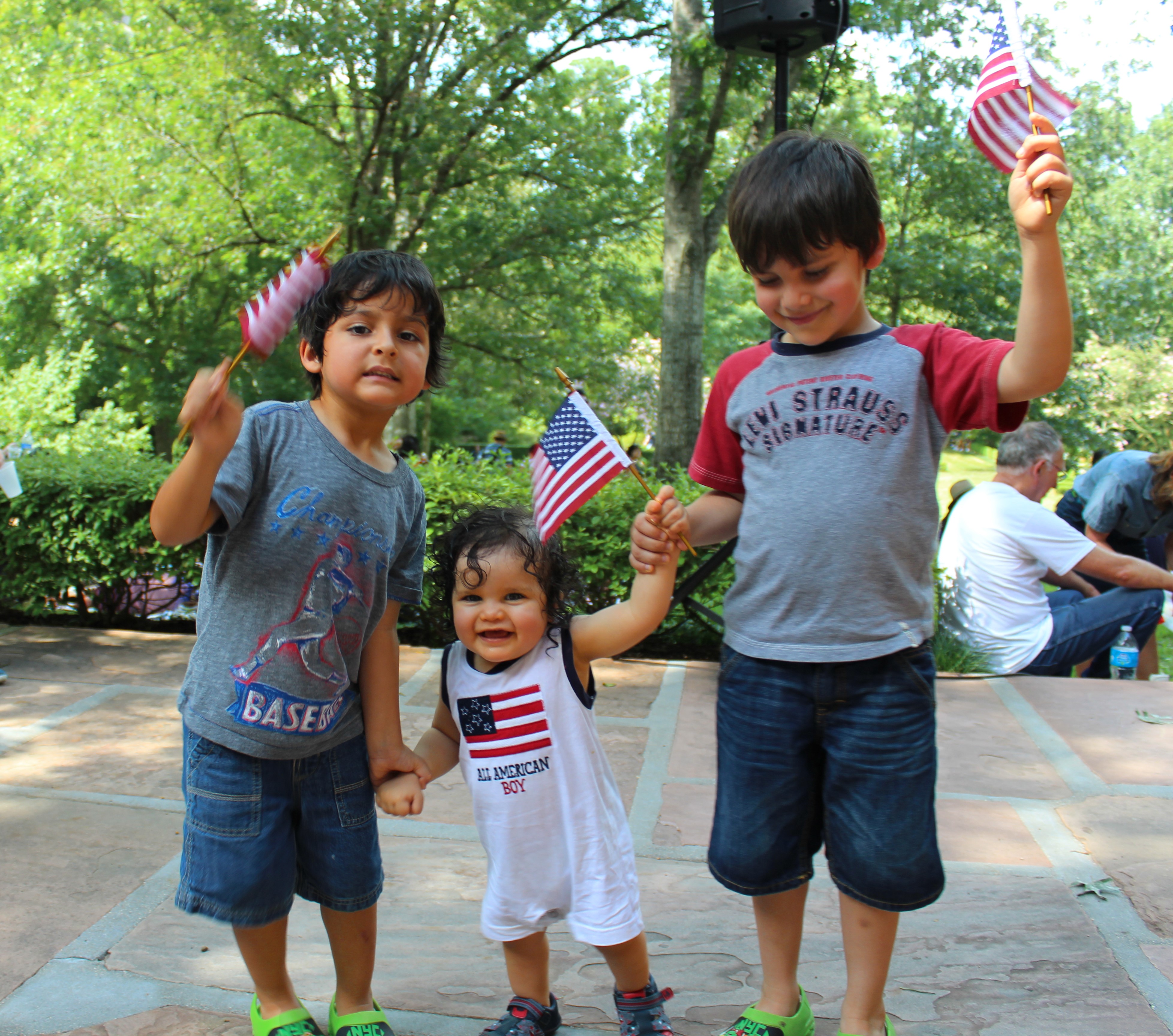 Celebrate Independence Day at Bayou Bend! With its unique blend of American history and the arts, Bayou Bend Collection and Gardens is the perfect place to salute American freedom in style.
Bayou Bend's annual 4th of July festival offers up an extravaganza of Americana: performances, crafts, activities, refreshments, and more. Enjoy a reading of the Declaration of Independence—followed by a lemonade toast—twice during the afternoon. Don't forget to sign the giant copy of the document before you leave.
Highlights
• Texas Army Fife & Drum Corps This history-based band performs patriotic songs and marches, and leads a parade before the reading of the Declaration of Independence.
• A Visit from George Washington In costume as George Washington, historical interpreter Wesley Wright takes pictures with guests, talks about the Declaration of Independence, and leads the toasts in honor of the document.
• Sign the Declaration of Independence Add your signature to an 8-foot copy of the Declaration of Independence, joining in spirit the members of the Second Continental Congress and others who risked their lives by publicly declaring their support of the American Revolution.
• Betsy Ross Show Actress Constance O'Brien performs a one-woman show about the life of Betsy Ross and the design of the American flag.
• We Came to America Storyteller David Allen presents an illustrated read-aloud of an ode to the Americans who shaped the country, and a tribute to children who will carry its messages of diversity and hope into the future.
• Music Throughout the afternoon, enjoy music with a unique American heritage, including the drum and strum duo of JAWAD and Joseph Dixon, and the Lonestar Bluegrass Band.
Drop in! Admission is free.
This event takes place rain or shine.