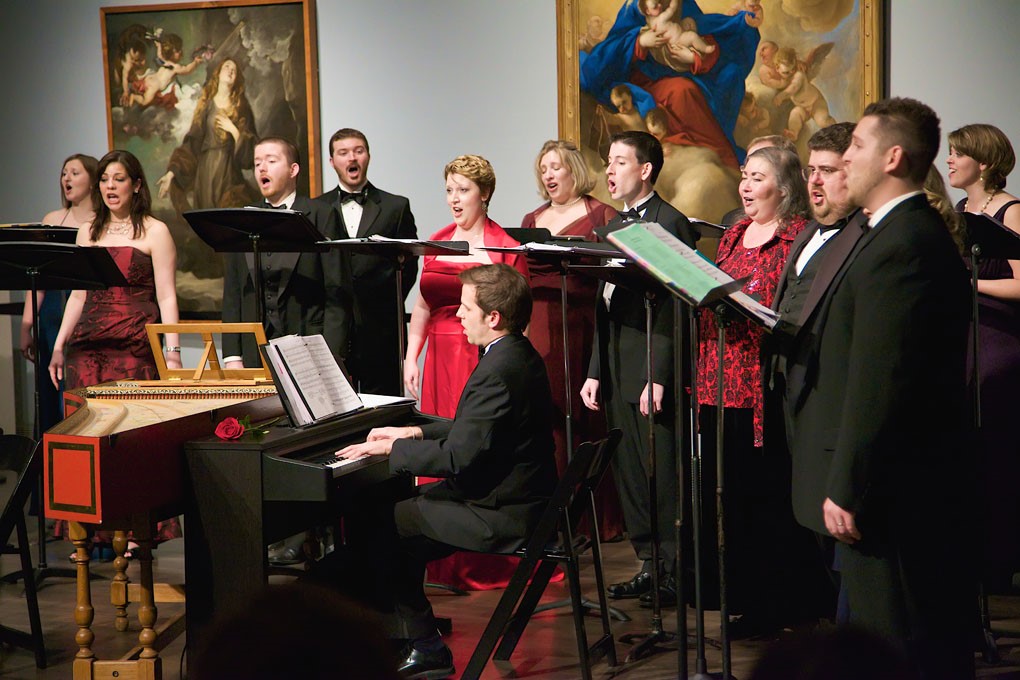 When Cantare Houston was founded, some of the first programs were walking concerts in the MFAH galleries. These events featured music of the period or culture represented in the art, along with brief art-historical commentary to underscore the connections between the music and the works of art.
Experience the return of this popular event! Under the artistic direction of Amy Solberg, Cantare Houston singers present a 90-minute performance that brings life to the art on view in the galleries.
After the program, stick around to meet the singers! Guests 21 & older may enjoy a glass of wine, too. The June 26 walking concert takes place in the galleries for Western art. Meet in the Beck Building lobby. Preceded by a preview concert on June 21.
About Cantare Houston
Founded in 2003 by former artistic director Kevin Riehle, Cantare Houston seeks to create a community of people changed by the power of great choral music, and to enrich the cultural landscape of Houston with choral music from every era and a variety of cultures and countries.