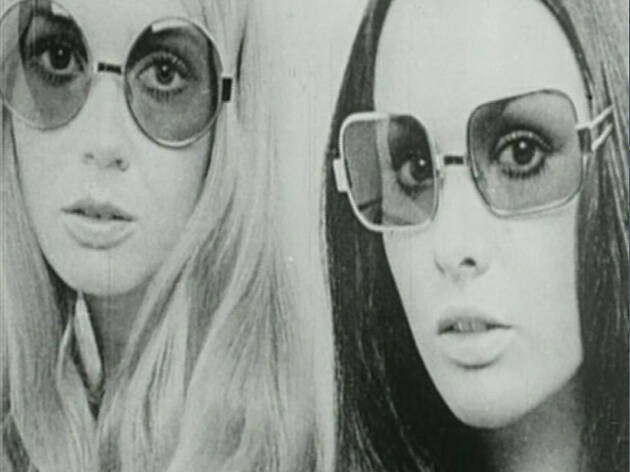 After the screening, filmmaker Julia Reichert joins the audience for a live Q&A via Skype
Controversial upon its release, the first feature-length film of the modern women's movement looks at female socialization. Growing Up Female peeks into the lives of six women, ages 4 to 35, and the forces that shape them: teachers, counselors, advertising, music, and marriage. The film was widely used by consciousness-raising groups to generate interest and help explain feminism to a skeptical society. Viewers now have a chance to see how much has changed since the 1970s—and how much remains the same.
"One of those painful experiences that's good for you. The film shows how females are brainwashed into passivity, mental sluggishness and self-contempt. I wish every high school kid in America could see this film." – Susan Sontag
"The first major documentary about the experience of being a woman in America. Asking women to bear witness to the quality of their lives and to their options for self-definition, the film derives much of its painful authenticity from its structure – a series of encounters with six females. The filmmakers have wisely allowed us to meet real women, not merely cases in point. Strong, sometimes harrowing in its picture of self-contempt, the film outlines new terrain." – Film Library Quarterly
"An articulate, frightening study of how in the process of growing up, girls are continually kept prisoners of oppressive social structures." – Saturday Review
"I was much moved by this film and its genuine picture of ordinary American women. In its unadorned truthfulness there is a sad and simple poetry, and a lesson about the lives of all of us." – New York Review of Books
"From all the films I've seen, I mean films which attempt to deal with the question of women in contemporary society, Growing Up Female succeeds best: it tells more, it digs deeper, and it does so in the most interesting way." – Jonas Mekas, Village Voice
"Not only a superb documentary on the oppression of women, but an intensely moving work of art as well. No rhetoric or "politics" in the traditional sense; yet the film is thoroughly political in its simple, straight forward, understated presentation of the suffering women undergo as we are being culturally conditioned into feminine creatures." – author Robin Morgan (Sisterhood Is Powerful)
Followed by Union Maids
(Directed by Julia Reichert, Jim Klein & Miles Mogulescu, USA, 1976, 48 minutes) The fight to form industrial unions in the first half of the 20th century is covered in the stories of three women who leave rural farms for jobs in Chicago. The women recount their experiences of working 14 hours a day in factories where management had all the power, while workers—especially women and minorities—had none.
"This inspiring film will be a classic. It makes the 1930s live. It makes you laugh, makes you cheer. It's going to be shown through the years, to millions." – Pete Seeger
"An inspiring film about three magnificent women. This is the best film on labor history I have ever seen. I plan to show it again and again." – author Howard Zinn (A People's History of the U.S.)
"Union Maids is the most energizing, exhilarating labor organizing movie imaginable. For the first time I could see for myself there really is 'joy in the struggle!'" – Alice Walker, Ms. Magazine
"Union Maids is an excellent film which gives the facts and feeling of the role of women in the American labor movement. At a leadership training school, the film received a standing ovation." – Bonwen Zwerner, Education Department, Amalgamated Textile and Clothing Workers
"We feel Union Maids has a wide variety of applications and we are making it available to our districts for their use." – John Kulsted, National Training Center, Communications Workers of America
"Union Maids is a work of art. Brilliantly edited, it is a piece of oral history so superbly shaped that it leaves you proud to be a human being." – Village Voice
"Union Maids is an important, compelling, and happy new film, product of a new class conscious socialist movement that is emerging out of the strengths of both the New and Old Lefts." – Linda Gordon, Professor of History and University Professor of the Humanities at New York University
► Plan ahead for your visit with parking information.
Digital preservation made possible by the Women's Film Preservation Fund of New York Women in Film & Television.