Lecture | "Giacometti and Sculptural Practice, Then and Now: Joseph Havel in Conversation with Curator Ann Dumas"
---
Lecture | "Giacometti and Sculptural Practice, Then and Now: Joseph Havel in Conversation with Curator Ann Dumas"
Presented in conjunction with the exhibition "Alberto Giacometti: Toward the Ultimate Figure"
Sculptor Joseph Havel offers a presentation connecting his artistic practice with that of Alberto Giacometti. A conversation with curator Ann Dumas follows.
Alberto Giacometti: Toward the Ultimate Figure gathers an ensemble of masterpieces focusing on Giacometti's major creations of the postwar years (1945–66). Combining all media—sculptures, paintings, drawings, and photographs—the exhibition examines a central aspect of Giacometti's oeuvre: his extraordinary, singular concern for the human figure.
About the Speakers
Joseph Havel is a postmodernist American sculptor who served as director of the MFAH Glassell School of Art for three decades. Ann Dumas is the curator of the MFAH presentation of Alberto Giacometti: Toward the Ultimate Figure.
Plan Your Visit
This program takes place in Brown Auditorium Theater and is included with general admission. Seating is first come, first served. Exhibition tickets are available separately.
Safety Guidelines Masks are recommended in Museum auditoriums. In the interest of your personal safety and community health, please observe all precautions set forth by the MFAH—learn more here.
---
Learning and Interpretation programs receive generous funding from the Institute of Museum and Library Services; Samuel H. Kress Foundation; The Brown Foundation, Inc.; Houston Livestock Show and Rodeo; Houston Junior Woman's Club; Sharon G. Dies; Sterling-Turner Foundation; Susan Vaughan Foundation; and additional generous donors.
"Alberto Giacometti: Toward the Ultimate Figure" is co-organized by the Fondation Giacometti in Paris and the Museum of Fine Arts, Houston.

This exhibition is made possible in part by a grant from: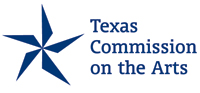 Generous support provided by:
Jerold B. Katz Foundation
M. D. Anderson Foundation
Sara Dodd and Will Denton
Carol and Mike Linn
Dorothy Bridgwater Black Fund
Susanne and William E. Pritchard III

Official Promotional Partner: