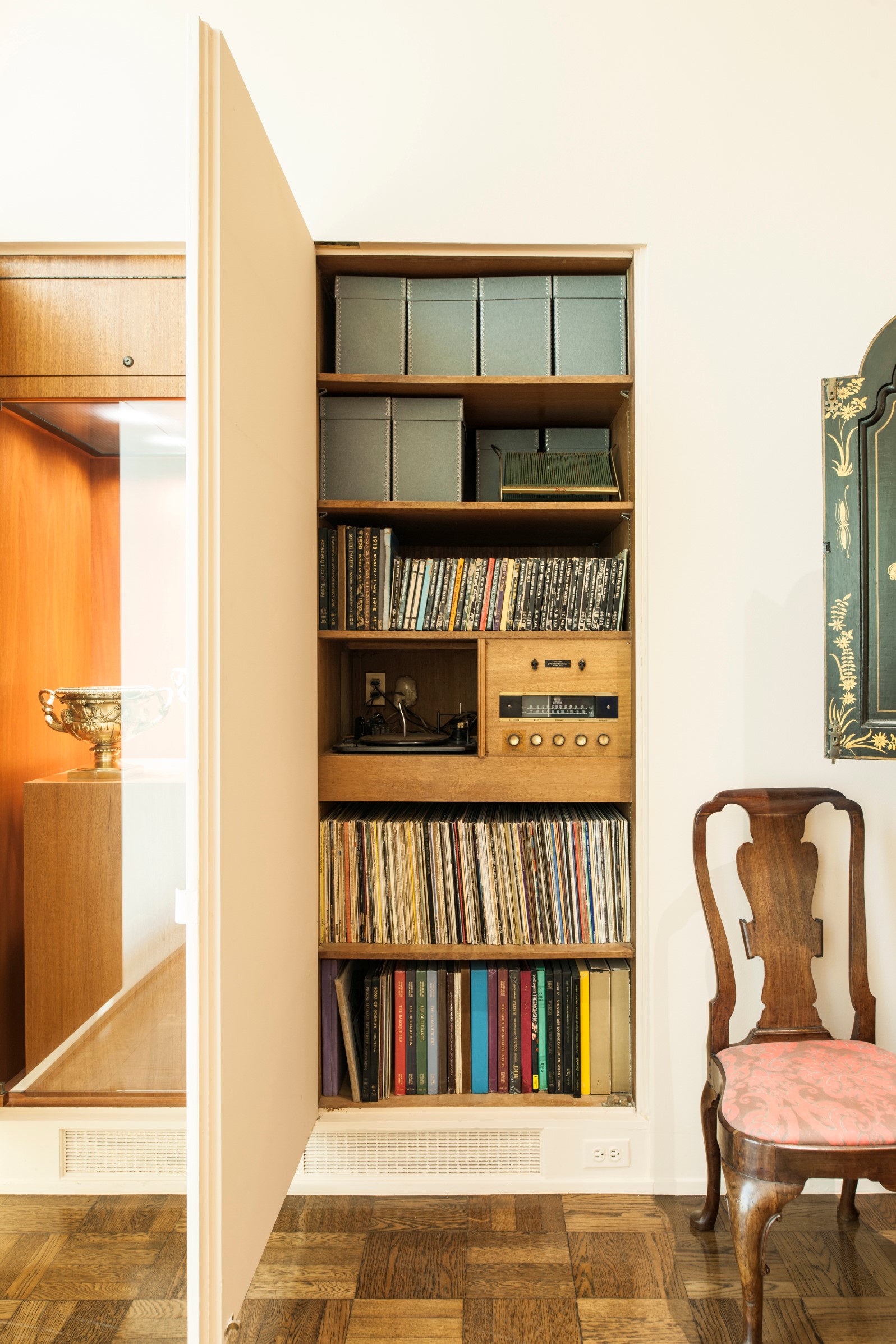 Presented by Joel Pelanne, technical services librarian, Hirsch Library.
May Topic
"Rienzi's Hi-Fi & Album Collection"
Joel Pelanne, from the Museum's Hirsch Library, discusses the hi-fi at Rienzi. He also talks about recent research into the remarkable record collection that belonged to Rienzi's founders—Carroll Sterling Masterson and Harris Masterson III.
About Gallery Talks at Rienzi
Each month, Rienzi highlights a great work of art in its collection. Gallery talks are presented by Museum curators, conservators, and librarians.
This event is free with Rienzi admission! Reservations are encouraged: rienzi@mfah.org or 713.639.7800.