Exclusive Tours
Exclusive Tour "Garden Paradise: The Magnificent Safavid Carpet from the Burrell Collection, Glasgow"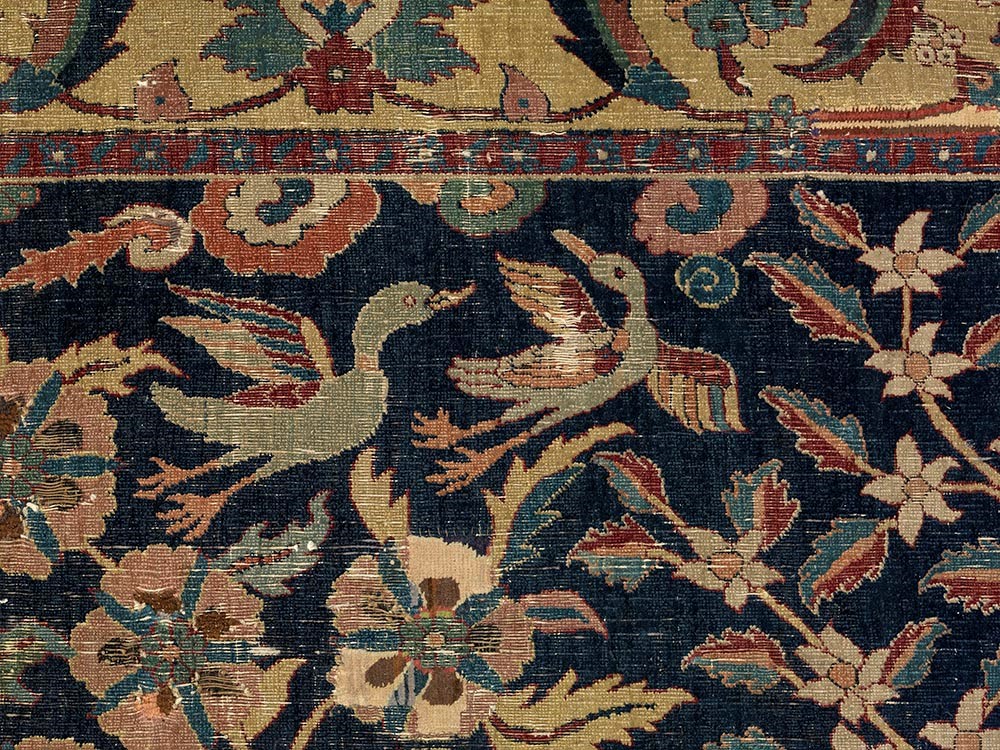 Led by Aimée Froom, curator, art of the Islamic worlds
Garden Paradise: The Magnificent Safavid Carpet from the Burrell Collection, Glasgow explores the importance of the garden to Islamic culture through the lens of the renowned Wagner Garden Carpet. This rarely displayed masterpiece, woven in southeastern Iran in the 17th century, is one of the three earliest surviving Persian garden carpets in the world. The exhibition also features a selection of garden-themed objects on long-term loan from the collection of Hossein Afshar.
On this Exclusive Tour, see how the works in Garden Paradise demonstrate the profound appeal of garden imagery across all artistic media, from ceramics and metalwork to the art of the book in Islamic lands, within the context of the one-of-a-kind Wagner Garden Carpet.
About Exclusive Tours
Exclusive Tours offer access to select Museum exhibitions on special Mondays, when the Museum is closed to the public. In these lively, in-depth walking tours, Museum experts share their expansive knowledge about the featured exhibition. After the tour, discuss your experience over a glass of sparkling wine.