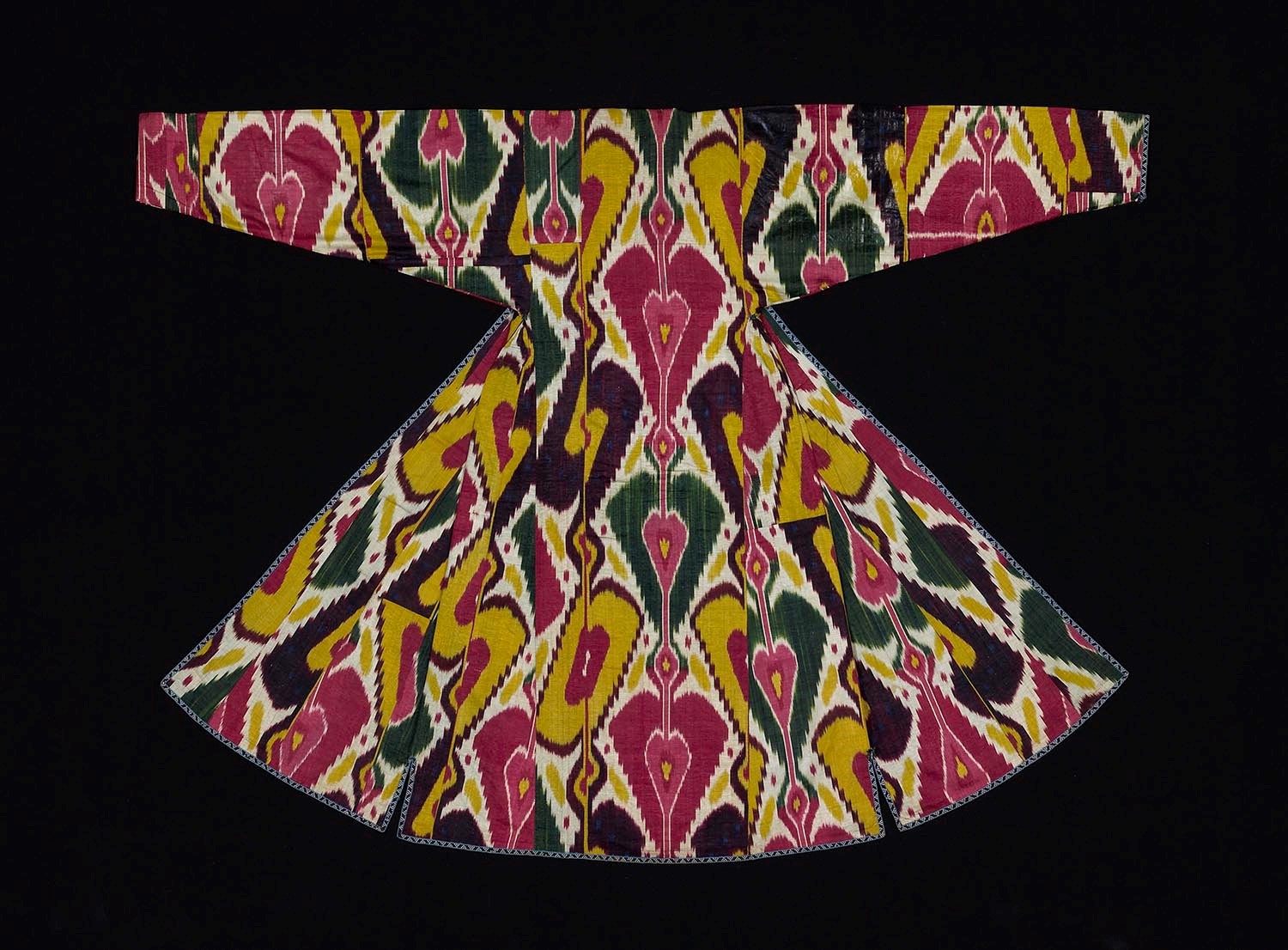 Colors of the Oasis: Central Asian Ikats showcases nearly 50 ikat robes and panels from the renowned Murad Megalli Collection of the Textile Museum in Washington D.C. The textiles were originally produced in the 1800s in weaving centers across Uzbekistan, including Bukhara, Samarkand, and the Fergana Valley. Mainstays of the cosmopolitan oasis cultures of this region, these dazzling, bold garments feature eye-catching designs, and were worn by people of different classes in a variety of settings: crowded marketplaces, private homes, centers of worship, and ritual spaces.
Join a private tour of Colors of the Oasis: Central Asian Ikats and learn more about the social, historical, and economic aspects of ikat production; the labor-intensive process of dyeing and weaving; and the distinctive aesthetics of Central Asian designs and colors.
• The 1:30 p.m. tour is led by Janet O'Brien, curatorial assistant, art of the Islamic worlds, and an integral part of the curatorial team which installed the exhibition
• The 6:30 p.m. tour is led by Aimée Froom, curator, art of the Islamic worlds
About Exclusive Tours
Exclusive Tours offer access to select Museum exhibitions on special Mondays when the Museum is closed to the public. In these lively, in-depth walking tours, Museum experts share their expansive knowledge about the featured exhibition. After the tour, discuss your experience over a glass of sparkling wine.