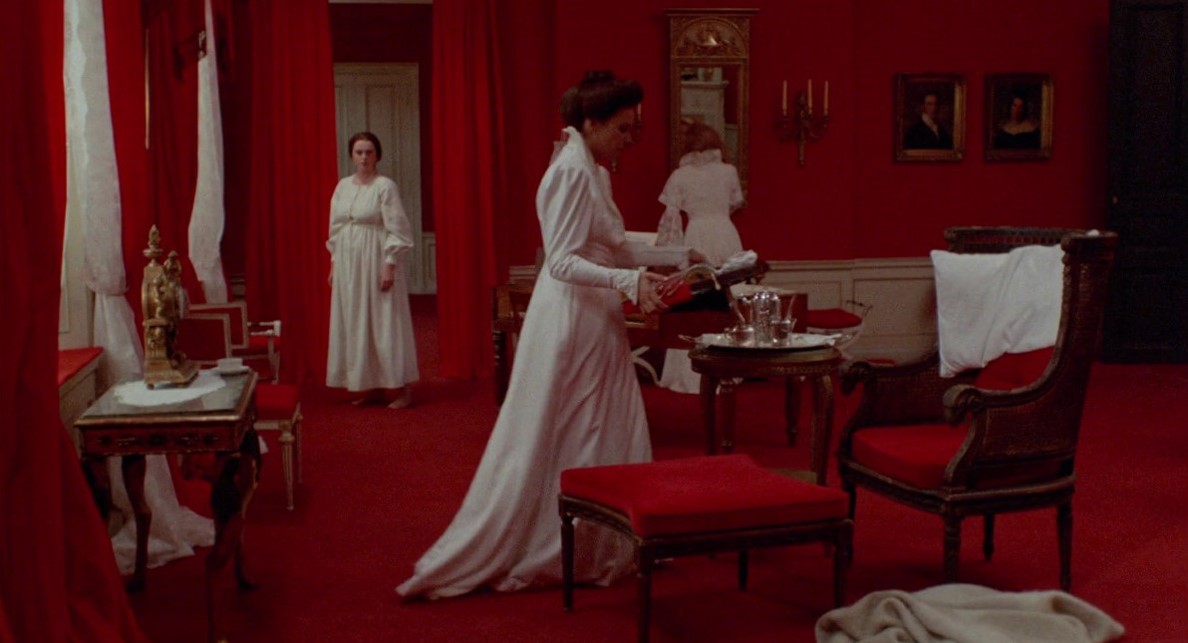 Mature Audiences Only
An existential drama, Cries and Whispers follows two sisters, Karin (Ingrid Thulin) and Maria (Liv Ullmann), as they keep vigil for a third, Agnes (Harriet Andersson). Dying of cancer, Agnes can find solace only in the arms of a beatific servant (Kari Sylwan).
Set in turn-of-the-century Sweden, the drama (which won an Oscar for the extraordinary color photography of Sven Nykvist) is a powerful depiction of human behavior in the face of death, positioned on the borders between reality and nightmare, tranquility and terror.
• Watch a trailer for the traveling Ingmar Bergman retrospective.