Art Crowd | After-Hours Access to "Alberto Giacometti: Toward the Ultimate Figure"
---
Art Crowd | After-Hours Access
Members of Art Crowd and ticketed guests have exclusive, after-hours access to Alberto Giacometti: Toward the Ultimate Figure on this special Friday night when the Museum is closed to the public. Enjoy music, drinks, light bites, and art-making along with the exhibition, which is on view only through February 12.
Tickets
• Art Crowd Members: Free
• Guests: $35
Art Crowd is designed for creatives and art lovers in their 20s and 30s.
• Already an MFAH member but not an Art Crowd member? Sign in and join here.
• Not yet an MFAH member? Become a member now and add on an Art Crowd membership!
Plan Your Visit
The nearest Museum parking for this event is in the Kinder and Glassell garages, located at 5500 Main Street and 5101 Montrose Boulevard.
• Parking Information
• MFAH Campus Map
Visiting Guidelines In the interest of your personal safety and community health, please observe all precautions set forth by the MFAH—learn more here.
Questions? artcrowd@mfah.org
---
This exhibition is co-organized by the Fondation Giacometti in Paris and the Museum of Fine Arts, Houston.

This exhibition is made possible in part by a grant from: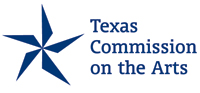 Generous support provided by:
Jerold B. Katz Foundation
M. D. Anderson Foundation
Sara Dodd and Will Denton
Carol and Mike Linn
Dorothy Bridgwater Black Fund
Susanne and William E. Pritchard III

Official Promotional Partner: