Designed by Lake|Flato, the Museum's recently completed Sarah Campbell Blaffer Foundation Center for Conservation is one of the largest centers for art conservation in the country. The new space, located atop the MFAH Visitors Center, provides the Museum's conservation staff with natural light and state-of-the-art facilities—including a new science room for Corina Rogge, who is the Andrew W. Mellon Research Scientist.
I talked with Rogge about the possibilities that the new center brings, including opportunities for collaborations across institutions and renewed appreciation for works of art in the MFAH collections.
The position of the research scientist in a museum isn't one that is often talked about. What is your role?
Conservation science in general is most easily described as being "CSI: Art." We're kind of the forensic scientists of cultural-heritage objects. When people want to know how something was made—what an artist used, did they change their materials throughout their lifetimes; what is this material and how can I remove it; should it look like this; is this real—they come to conservators like me.
How has the completion of the Sarah Campbell Blaffer Foundation Center for Conservation made a difference in your projects?
When the conservation department was first founded, we were divided between the main campus and an off-site location. This building brings us closer together with the rest of the staff, as a cohesive community. I think we are going to be much more efficient! Anytime you get people talking to each other, good things happen.
You're currently working on long-term material analysis of some of Franz Kline's work, including Wotan (1950). What does that project entail?
Head paintings conservator Zahira Bomford and I are spearheading a project on Kline's artistic materials, how he chose to use them, and how that changed or didn't change throughout his career. When people think about Kline, they think about big, abstract, black-and-white, just kind of whacking paint on the canvas, similar to how Pollock poured paint. Yet Kline is much more deliberate in his materials and methods.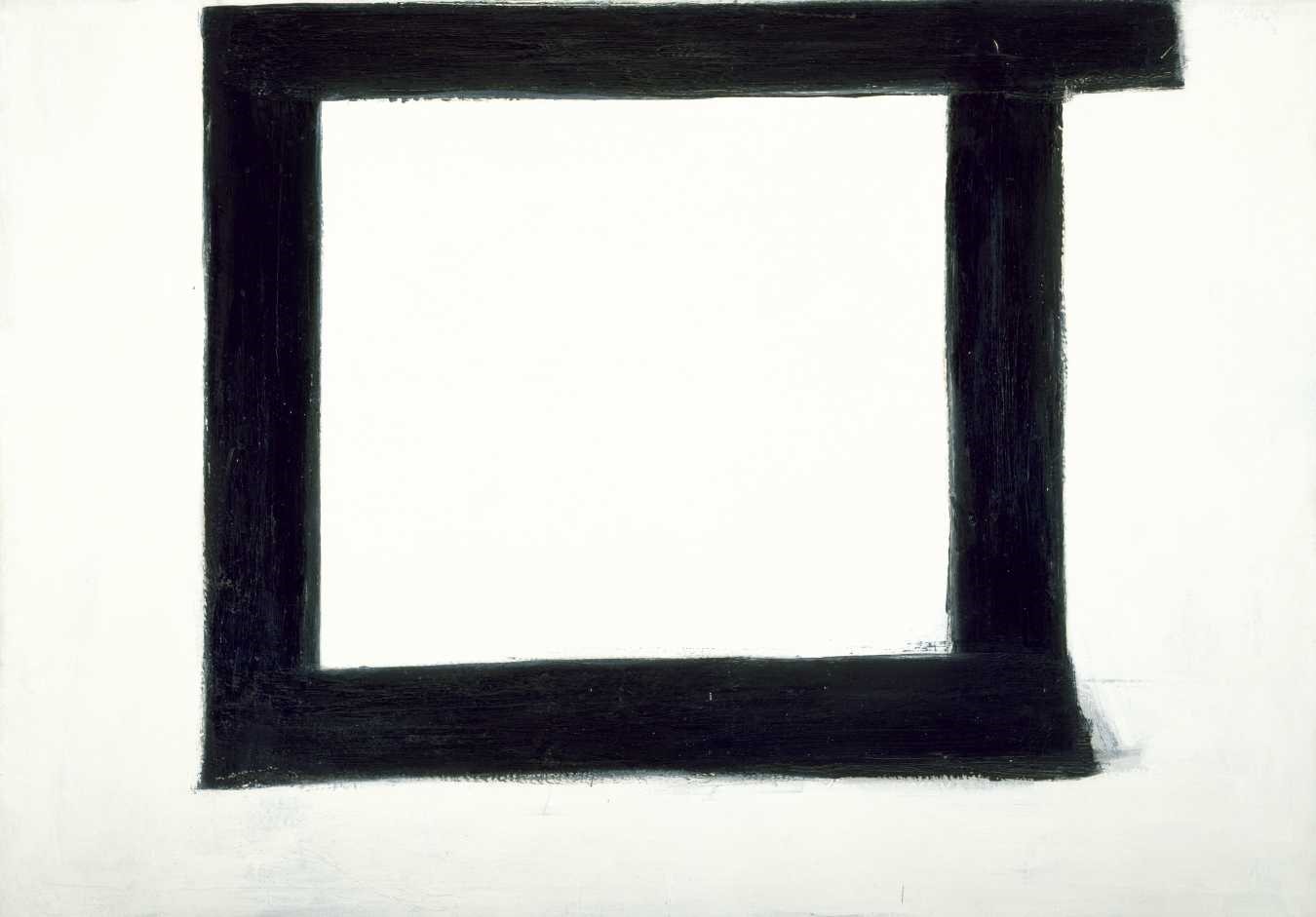 Franz Kline, Wotan, 1950, oil on canvas mounted on Masonite, the Museum of Fine Arts, Houston, Museum purchase, by exchange. © The Franz Kline Estate / Artists Rights Society (ARS), New York
In addition to what you do for the MFAH, you work in collaboration with the Menil Collection. What does that kind of cross-institutional collaboration achieve?
I spend one day a week at the Menil and four at the MFAH. I'm a point of contact between the two—I've been working largely on 20th-century art for both institutions, and it turns out that a lot of our recent projects have been feeding together. At the Menil, I'm working on identifying the type and characteristics of paint that Barnett Newman used, and I recently came across photos of Franz Kline with the same kind of paint on his table! You just never know where you're going to make these kinds of connections.
Do you have a favorite project?
One of my favorite pieces in the MFAH collection is Franz Kline's Orange and Black Wall (1959). It's just Kline at his best in color. When I've analyzed it, I can see that there are 14 layers of paint. He was pushing and working and trying and experimenting, and until you do this kind of analysis, that's all hidden beneath the surface. It's become a much richer object because of what we've been able to discover.
The Sarah Campbell Blaffer Foundation Center for Conservation is part of the Museum's campus redevelopment project. Learn more, and follow along on social media with #FutureMFAH.