Calaveras Mexicanas: El arte y la influencia de José Guadalupe Posada
Calaveras Mexicanas: El arte y la influencia de José Guadalupe Posada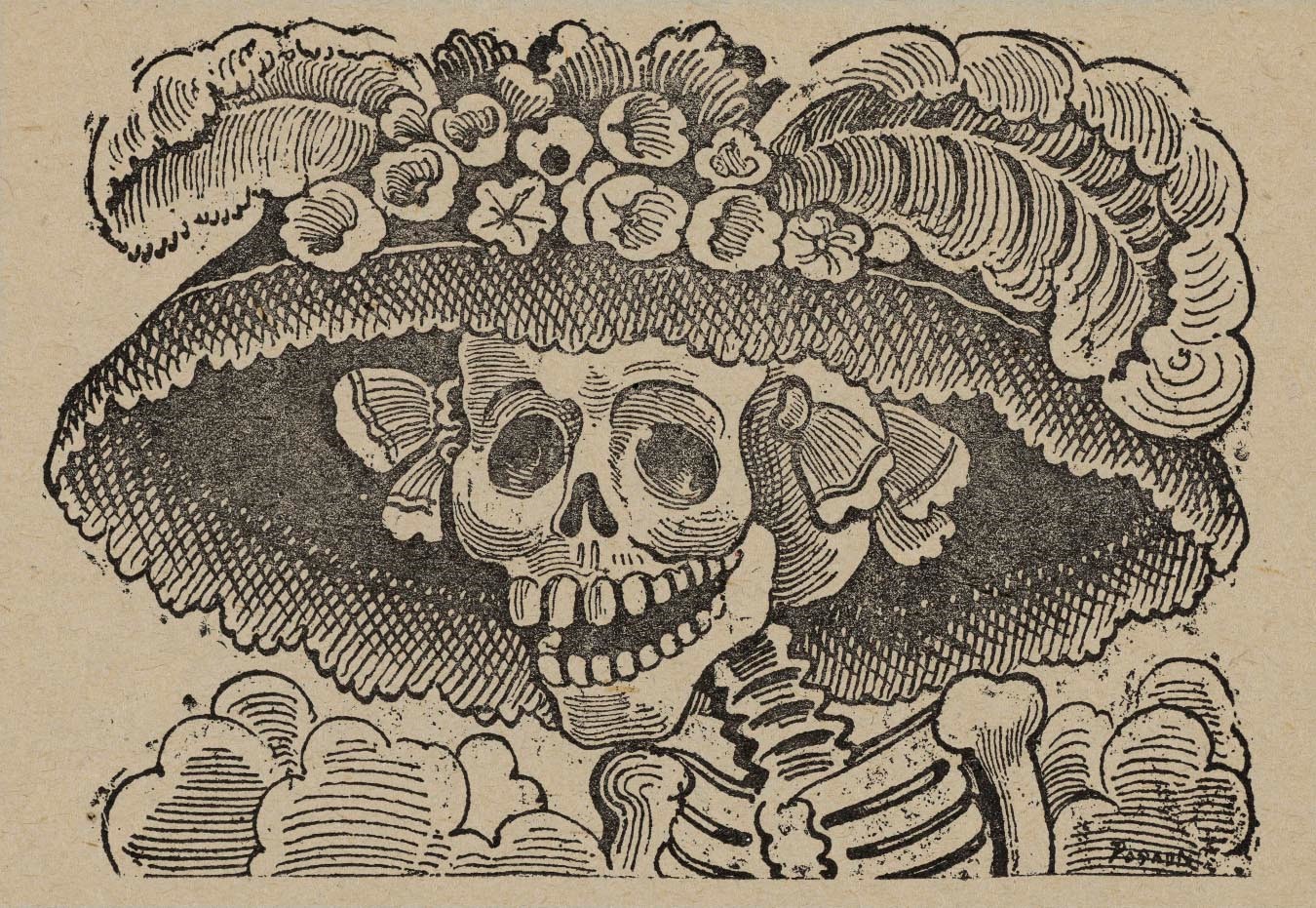 13 de septiembre al
15 de diciembre del 2013

Law Building, nivel inferior
1001 Bissonnet


Sobre la exposición
Esta exposición conmemora el centenario de la muerte de José Guadalupe Posada (1852–1913), considerado como el padre del grabado mexicano. Calaveras Mexicanas: El arte y la influencia de José Guadalupe Posada muestra unos 50 grabados del artista que evidencian la relevancia continua de su obra.

Dividido en tres secciones, la presentación comienza con una introducción a Posada que contextualiza sus grabados y contribuciones al arte y la cultura mexicana. La segunda sección destaca sus famosas calaveras, grabados que representan esqueletos de héroes famosos, políticos y líderes revolucionarios, así como la gente común. Después de su muerte, las calaveras de Posada se convirtieron en la imagen que más se asocia con el Día de los Muertos, la fiesta celebrada el 1 y 2 de noviembre en México, y en todo el mundo, que honra los seres queridos que han muerto. La exposición también cuenta con las obras de artistas que se inspiraron en Posada, tales como Manuel Álvarez Bravo, Trenton Doyle Hancock, Graciela Iturbide, Luis Jiménez y Earl Staley.

La sección final investiga la influencia artística y el legado de Posada, reflejada en las obras de los tres grandes muralistas, José Clemente Orozco, Diego Rivera y David Alfaro Siqueiros, además de en la de aquellos artistas asociados con el Taller de Gráfica Popular, tales como Elizabeth Catlett, Leopoldo Méndez y Alfredo Zalce.
Mejorar su visita
► A Looking Activity: Calaveras in the Museum (Un acto de mirar: Calaveras en el Museo)

José Guadalupe Posada no es el único artista que utilizó calaveras en sus obras. Utilice este mapa (disponible en inglés) y descubra 10 obras de arte ubicadas en las galerías del Museo que incluyen calaveras y esqueletos. Haga clic en el enlace anterior para imprimir en casa, o recoger una copia en el Kinder Foundation Education Center (Centro de Educación de la Fundación Kinder, KFEC por sus siglas en inglés) a su llegada al Museo.

¡Encuentren al menos seis calaveras y recibirán un premio que podrán recoger en el KFEC!
Esta exposición ha sido organizada por el Museum of Fine Arts, Houston.
In This Section